Research Center for Bioengineering and Sensing Technology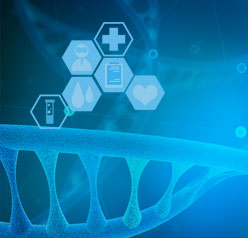 Since its preparation in October 2009, the Research Center for Bioengineering and Sensing Technology (RCBEST) was formally established in May 2011. Positioning at the cross-links between forefront basic research and applied research, aiming at national needs, focusing on major key scientific and technical issues in the field of biosensing technology, the RCBEST is characterized by the development of corresponding solutions and technologies. Facing national needs and international competition, we will endeavor to undertake major national scientific research tasks and cultivate outstanding talents to build a crossover edge-cutting basic research base, a talent training base and a technological innovation base that is innovated with distinctive features. The main research directions of the RCBEST are nano-biosensing methods and early diagnosis and treatment of diseases.
At present, the RCBEST has 17 teachers and possess relatively complete research conditions.
The RCBEST focuses on cultivating comprehensive talents who can independently engage in scientific research and innovation, especially cross-disciplinary innovative research talents. We warmly welcome researchers from different disciplines to join our team.